Baked Avocado Egg Recipe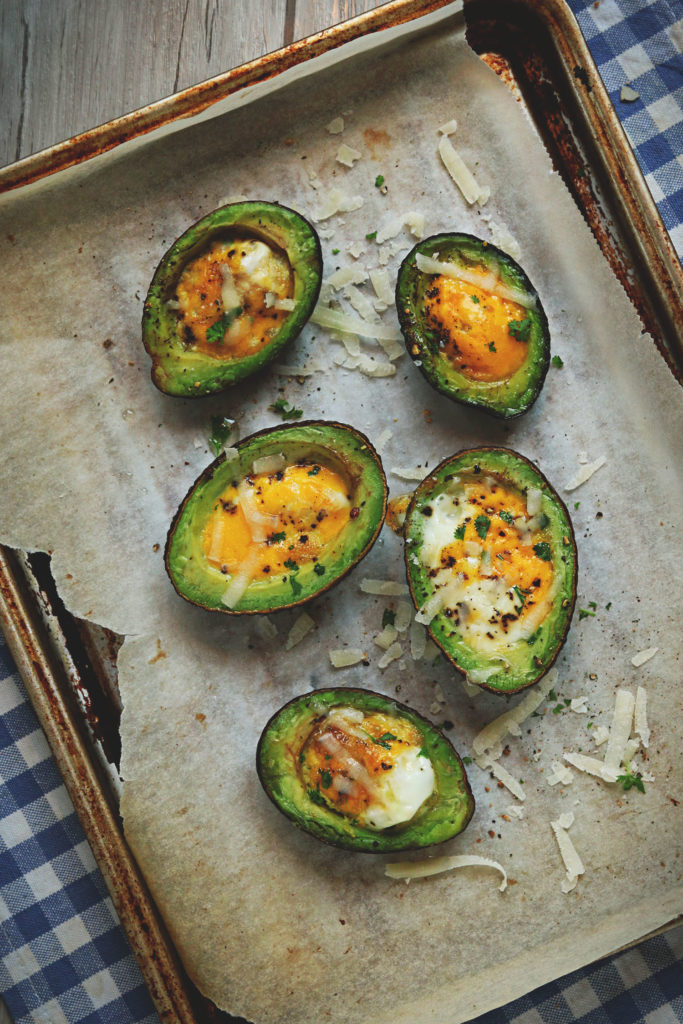 Perfect healthy snack or light lunch/dinner option, also does the trick serving as a healthier breakfast. Avocados is a fruit that is packed with nutrients and helps your body to absorb more fat-soluble nutrients as beta carotene and lutein if you eat foods that contain these nutrients. So it's always a good idea to ad some avocado to your salad because your body will get more nutrients from other fruits and vegetables.
Here we offer another way of serving avocados, usually their are served raw but a baked avocado egg is a real quick healthy treat to ad to you buffé table or serving as a healthy snack. Try it and you will most certainly do it again! Great for getting the kids so eat more vegetables and fruits. 
Baked Avocado Egg Recipe
Ingredients
4

Avocados

4

Eggs

1

pinch

of salt

1

pinch

of black peppers

Optional

1

pinch

of parmesan cheese

1

pinch

of chopped parsley
Instructions
Put the oven on 200ºC/ 392.00ºF.

Cut the avocados in half and remove the seed (if you don't know how google "how to open an avocado").

Crack the eggs in a small bowl, give them a light whisk and ad the salt and pepper.

Put the avocados on a small baking tray with a baking sheet.

Add the egg mixture into the avocados and bake for 8-10 minutes or until the eggs have coagulated.

The last step is optional: Sprinkle with parmesan cheese or parsley and enjoy