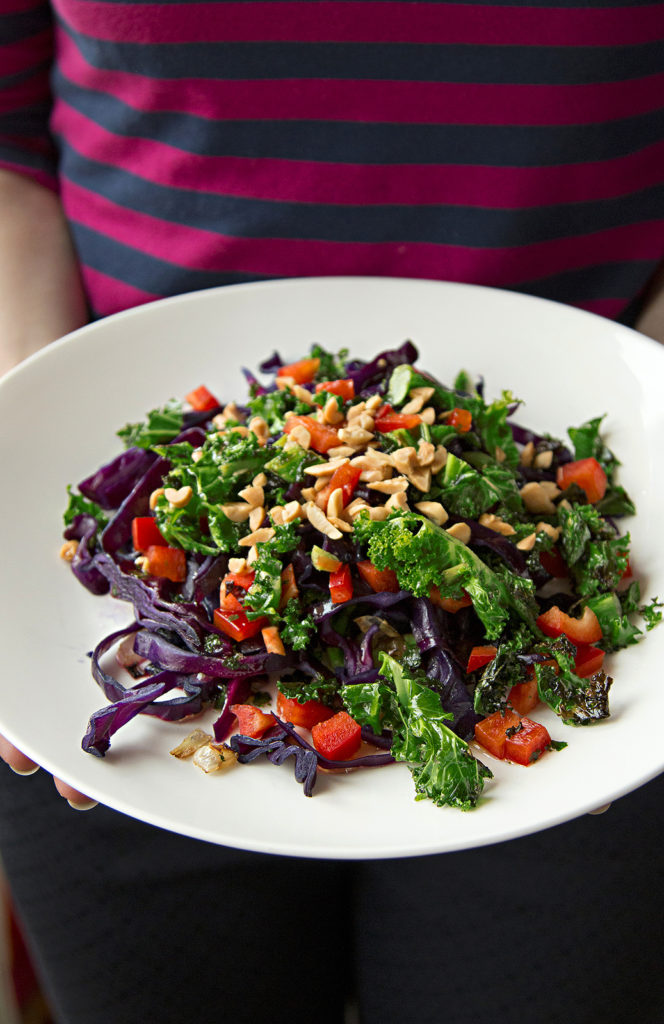 I was strolling around among the crops in my vegetable garden, I could pic whatever I want and make a delicious healthy and environmental friend dish out of it. I choose kale, a lot of it, I have both red and green so I take them both. I prepare them in my lantern kitchen and add some lovely nuts and dressing.
No, it wasn't exactly like this. But I wish it was like that. Imagine having your own vegetable garden with all your favorite crops, easy to pick and cook.
Keep that in mind when you read this recipe. It is an amazing crunchy kale salad with lots of colors and flavors. Crunchy, salty, sweet and kale-y. Enjoy!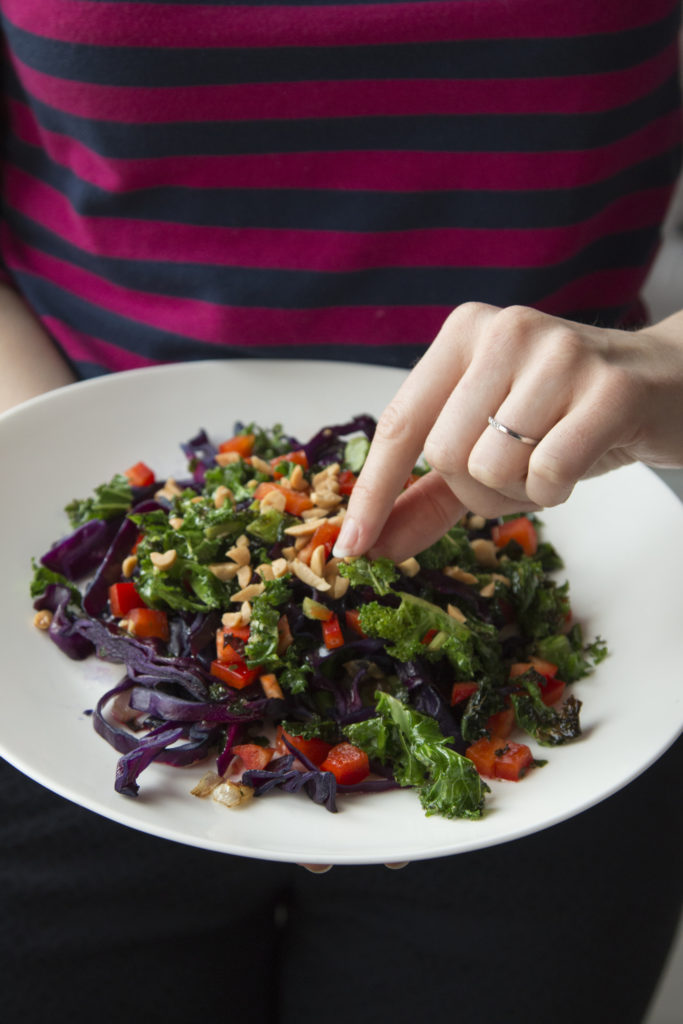 Fastfood Crunchy Kale Salad
Ingredients
Colorful Kale Fastfood

500

gram

Red cabbage

200

g

Green kale

1 

Broccoli

1

Red Pepper

0,5

cup

of Peanuts

Dressing

0,25

Cup

Vegetable oil

1

teaspoon

Honey

Replace with agave sirup

0,5

teaspoon

Salt

1

teaspoon

Frozen or Fresh Parsley

0,5

teaspoon

Lemon juice
Instructions
Heat a pan so it's really hot and chop the broccoli in smaller pieces. Add the broccoli to the pan together with the vegetable oil. Fry it for a few minutes and add some salt. Then pour it over to a big plate.

Now it is time for the red and green cabbage. Chop the red one in to stripes and the green one into smaller pieces. Add it to the pan together with oil and fry till it is soft.

Chop the pepper and add it to the pan. When it has got some nice color you pour it over the broccoli.
Dressing:
Add all the ingredients in a small bowl and mix with a spoon, finished!

Chop the peanuts and than add the dressing and nuts to the wounderful crunchy kale salad.
Notes
Suitable for vegans if you replace the honey with agave sirup.