Yesterday when I was looking through our blog my eyes stopped by the spelt focaccia bread recipe while I developed serious cravings for the soft,  salty, warm and freshly baked. And as it would have been the perfect side dish for the dinner I decided to have a focaccia night.
But as always we don't often make the same recipe twice. So I took a look in the pantry and found some august treasures such as self grown red onions (ok, from my mom but it's always something) with soil still on (yes, it is a good thing), some fresh herbs and of course swedish rhy flour that we found on our biking tour i the south earlier this summer.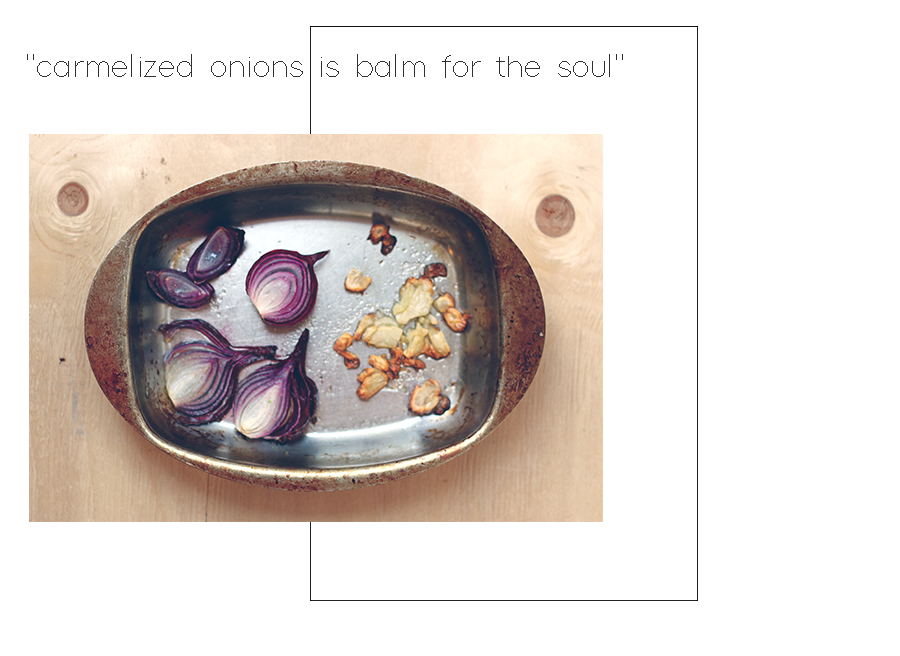 Okay, so with a craving-inducing focaccia recipe and some new additions I started the experiment. Changed half of the spelt flour to rhy, added a lot of chopped parsley, even more chopped basil. Also some sesame seeds and just a little more herb salt. Then I let one of my best friends, the oven, helped me fix some wonderfully caramelized red onion slices and crushed baked garlics.
A good leavening time later I swoshed the new creation in the heat and the smell of rhy-onions-garlib-herb-focaccia love started to spread!
Do you want to know what happened next? Think you can guess the answer.
Rhy Focaccia Bread with Red onions, garlic & fresh parsley (and basil and sesame seeds…)
(yes it's a long name but I swear the taste is even better than the name is long) And it is super easy to make!
Here is Eriks old recipe for his focaccia that I made some changes in.
[amd-zlrecipe-recipe:80]