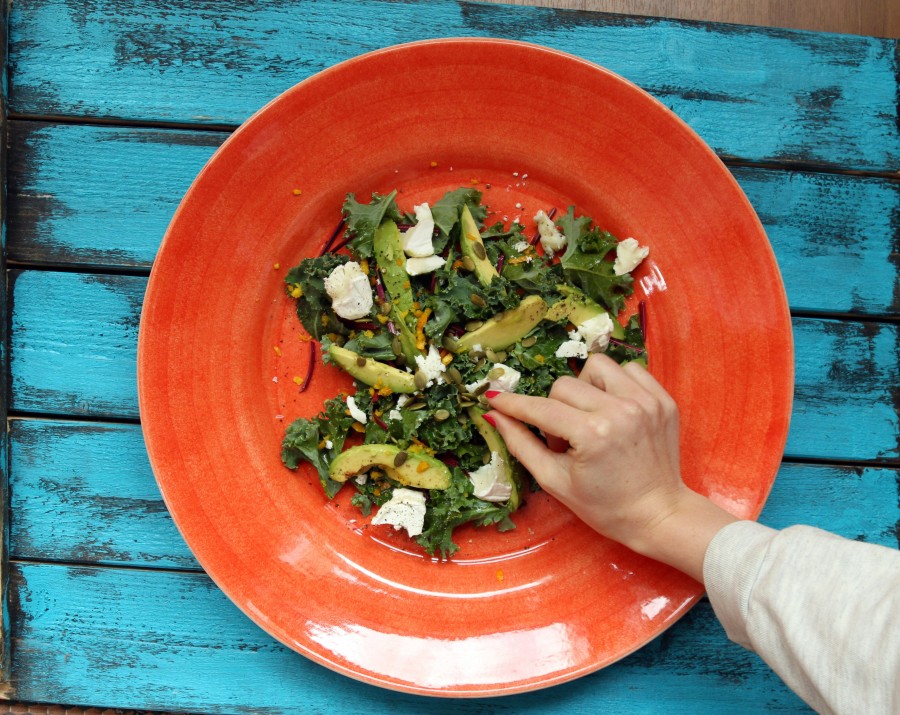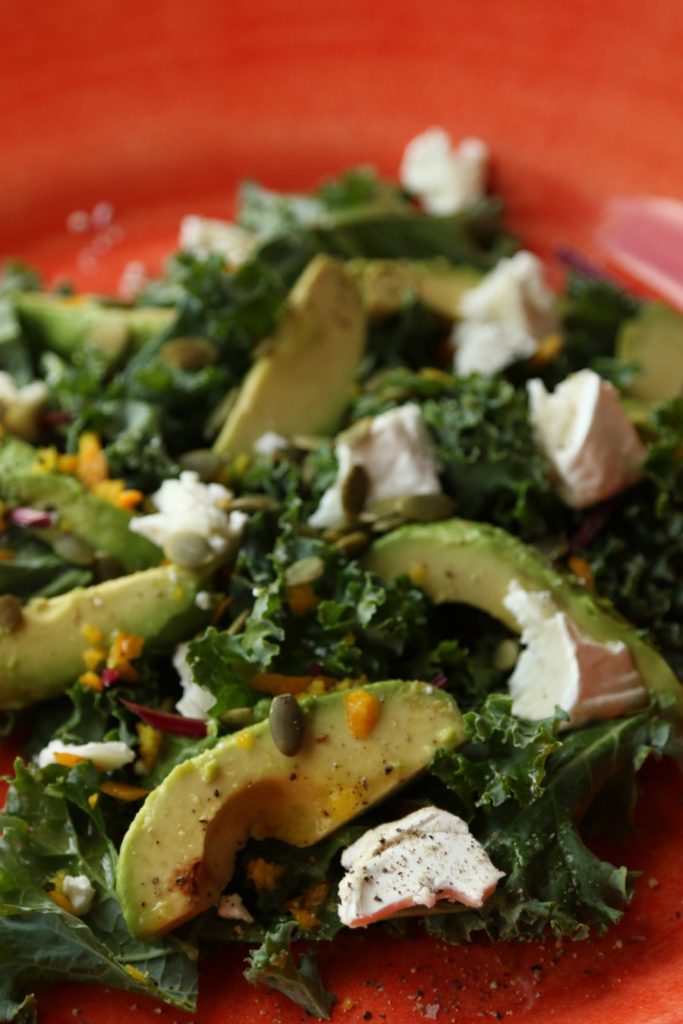 The rain is pouring down, it's cold .. it's finally autumn! Now you can finally bring forth the cozy fall clothes, and you get an excuse to stay indoors and cuddle!
But there are also periods like this that we spend more time indoors and are closer together with other people. Then, you get an increased risk in getting colds and other viruses, so it is extra important to have a functioning immune system to protect you this autumn. This colorful greenkale salad fills you with vitamins, fiber and protein that help you build a super immune system. Greenkale salad is one of our best salads to put at the buffet table.
Greenkale salad – Perfect for boosting your Immun Defense system this Autumn
Ingredients
200

gr

greenkale finely chopped

50

gr

Chevré

1

avocado

20

gr

Pumpkin Seeds

Some orange zest

Dressing:

1.5

tablespoons

orange juice

3

tablespoons

olive oil

1/2

teaspoon

salt

1/2

teaspoon

pepper
Instructions
Start by mixing the dressing. Mince then greenkale in a bowl and rub in the dressing in it. Cut open the avocado and mix with green kale gently. Crumble the chevré and garnish with pumpkin seeds and grate some Orange zest. Enjoy!