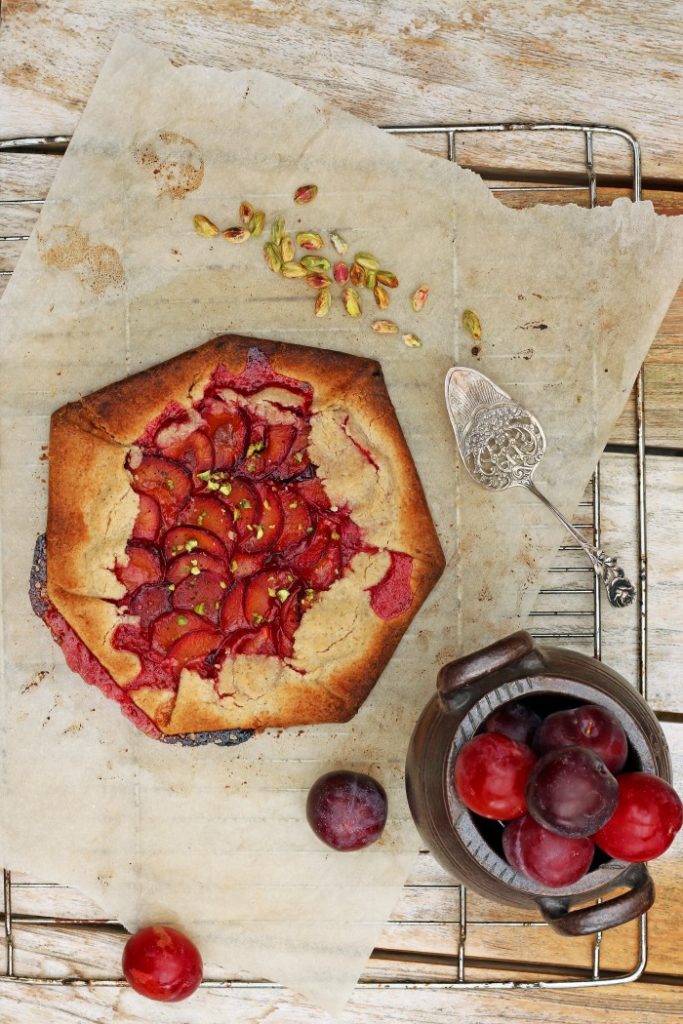 Now that it's harvest time, many people throw away leftover fruit from their garden. This is something we think is bad and a waste of perfectly fine fruit. So here is a simple and healthy recipes on a healthy plum pie for all your leftover plums.
Healthy plum pie
Recipe:
Pie crust:
1 cup rolled oats
1/2 almond flour
100 g unsalted butter
1 egg
Filling:
Plum 200 gr
1 tsp lemon juice
3 tablespoons honey
1/2 teaspoon cinnamon
Topping:
pistachios
How-to:
Mix the oats, mix with almond flour and then pinch together with the butter. Put in the egg, work the dough and then roll it out between two sheets of plastic wrap. Move the dough on a baking paper.
Slice the plums, then mix with the other ingredients for the filling. Place the plums in the middle of the pice crust and fold in the edges. Top with chopped pistachio nuts and bake for about 20 minutes at 300F/175 degrees celsius. Let taste!