Wonderful saffron muffins with lingonberries. Quick to make and send a wonderful Christmas spirit.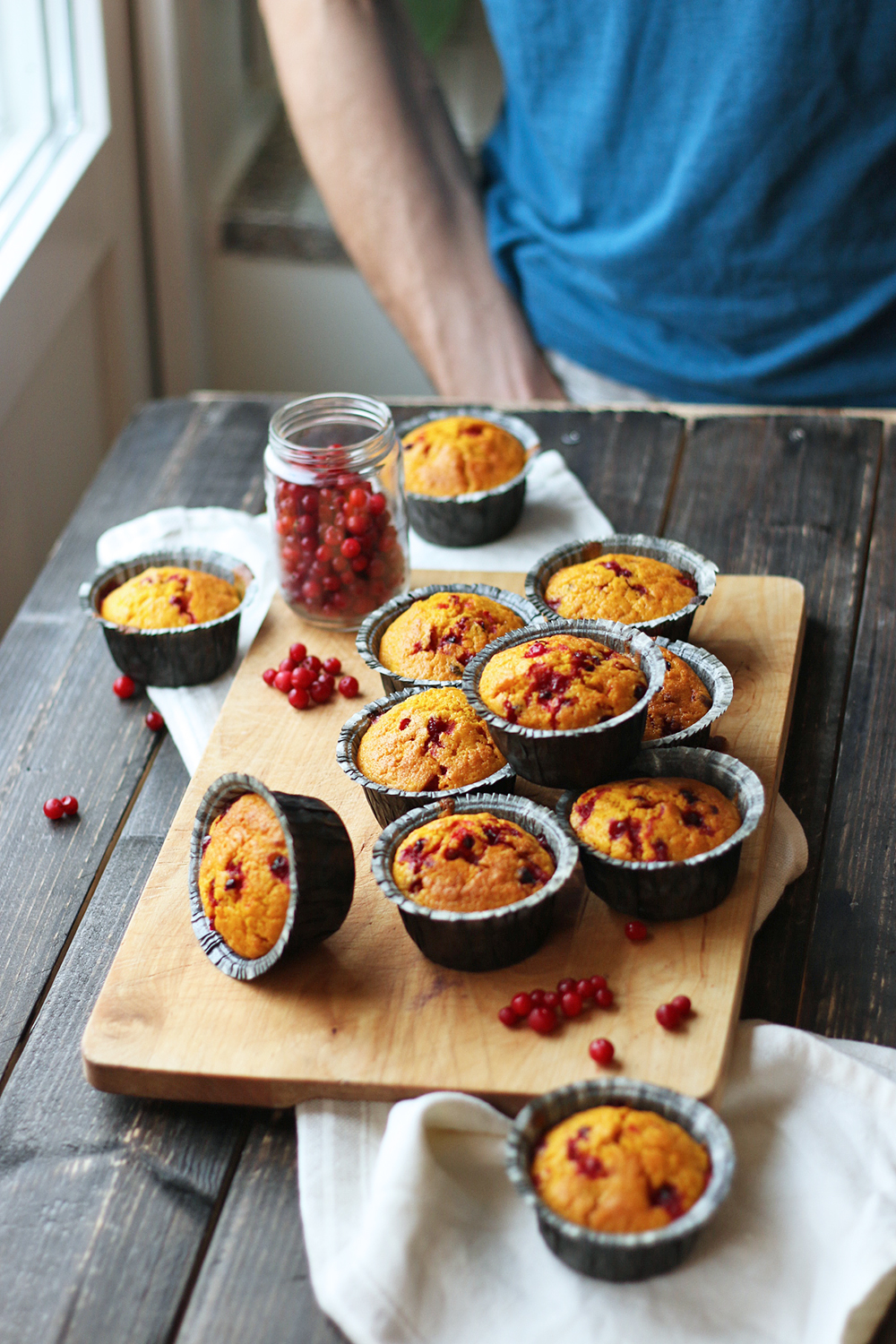 A leisurely Sunday morning like this, I (Lisa) felt to bake saffron buns. But when I had mixed oat milk and saffron in the bowl, I discover that the yeast was too old! No! So I had to abandon my first idea. But I knew we had some backing powdered so why not try making saffron muffins?
So the saffron bun base turned into these wonderful saffron cupcakes with both lingonbery and raisins.
It's wonderful that Christmas is soon here! Last week we got a real Christmas spirit when it was snowing and freezing temperatures for several days.
Saffron Muffins with lingonberries and raisins
Ingredients
1

cup

of oat milk

100

g

coconut oil

2

packages of Saffron 1 gram

1/2

cup

Coconut Sugar

1 2/3

cups

spelt flour

2

teaspoons

baking powder

1

pinch

of salt

1/2

cup

of lingonberry

frozen works great

2

tablespoons

raisins

optional
Instructions
Put the oven on 300 Farenheit.

Whisk 1/3 oatmilk with the coconut sugar in a bowl.

Melt coconut oil in the microwave, meanwhile, mix 2/3 cup oat milk and saffron. Add the coconut oil into the milk mixture.

Mix flour, baking powder and salt in a separate bowl

Stir the flour mixture into the milk mixture without whipping.

Add the raisins and lingonberries to the batter. But save a few Lingonberry for topping.

Spread the batter into 12 muffin cups and top with the berries.

Bake 12-15 minutes!

Christmas fika is served!