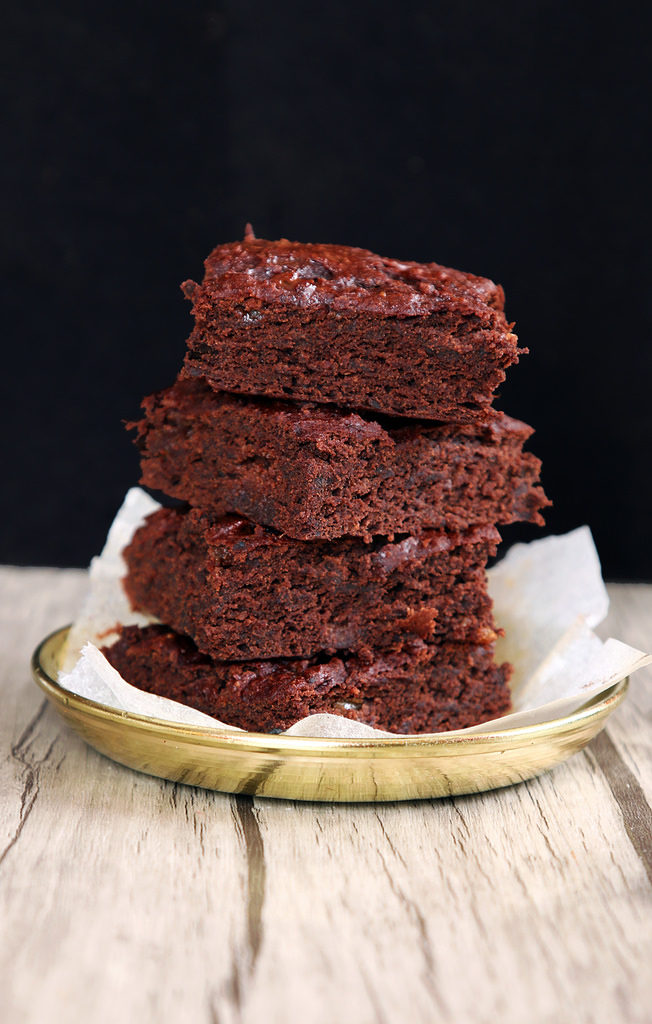 Yum, yum yum! I'm just saying. This is an amazing vegan and sugar free brownie, amazing taste, consistency and imagine it is all healthy.
The recipe is a totalt stroke of luck. I (Lisa) was standing in the kitchen with a massiv sweet tooth, looking around in all our kitchen drawers for something to eat or to bake with. And this is what I found. 6 dates, 1 banana, some raisins, an almost empty package with oat cream, a little almond flour and some basic ingredients that I always have at home.
Than I just mixed it together while trying out the "dough" and when the taste was wonderful and sweet I scuffed it in the oven and waited.
…and out came the most amazing healthy and sweet brownie I have ever tasted! Pretty high expectations now, right? Well, you just need to try it!
Yummy Sugar Free Brownie
Ingredients
6

Dates

1/4

cup

Raisins 

1/4

cup

Oat cream

Cream of soy will also work

1

Banana

3

tablespoons

Cacao

1/2

cup

Almond meal

1/2

cup

Buckwheat meal

1

tablespoon

Coconut sugar

1/2

teaspoon

Salt

1/2

teaspoon

Bicarbonate
Instructions
Heat the oven to 200 C/392F.

Pick out the seeds from the dates and an in a bowl mix it together with the raisins, the banana and the oat cream. Then mix it to a smooth cream.

Ad all the other ingredients and steir it with a spoon.

Put bakingsheets in a small tin and pour in the dough in the oven for 12 minutes.

Now they are ready to enjoy!