I love it when Lisa experiments in the kitchen. It's a 50/50 chance that it turns out really delicious. Fortunately this time was a success!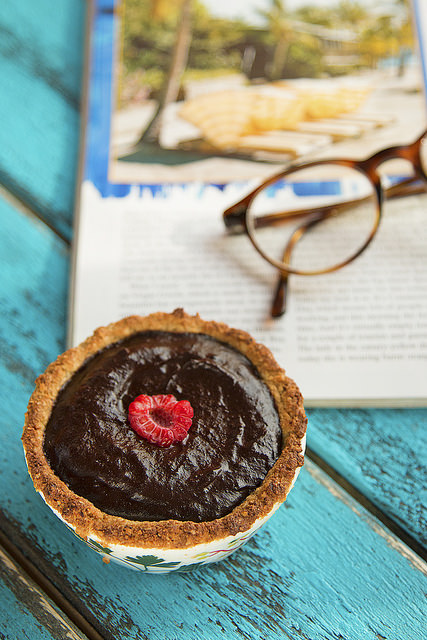 The result today: A Vegan Chocolate Cake with a crunchy pie crust, with a raw food mousse in the center. Served with raspberry, it almost look like a sin to eat it. But it's 100% healthy and good for you!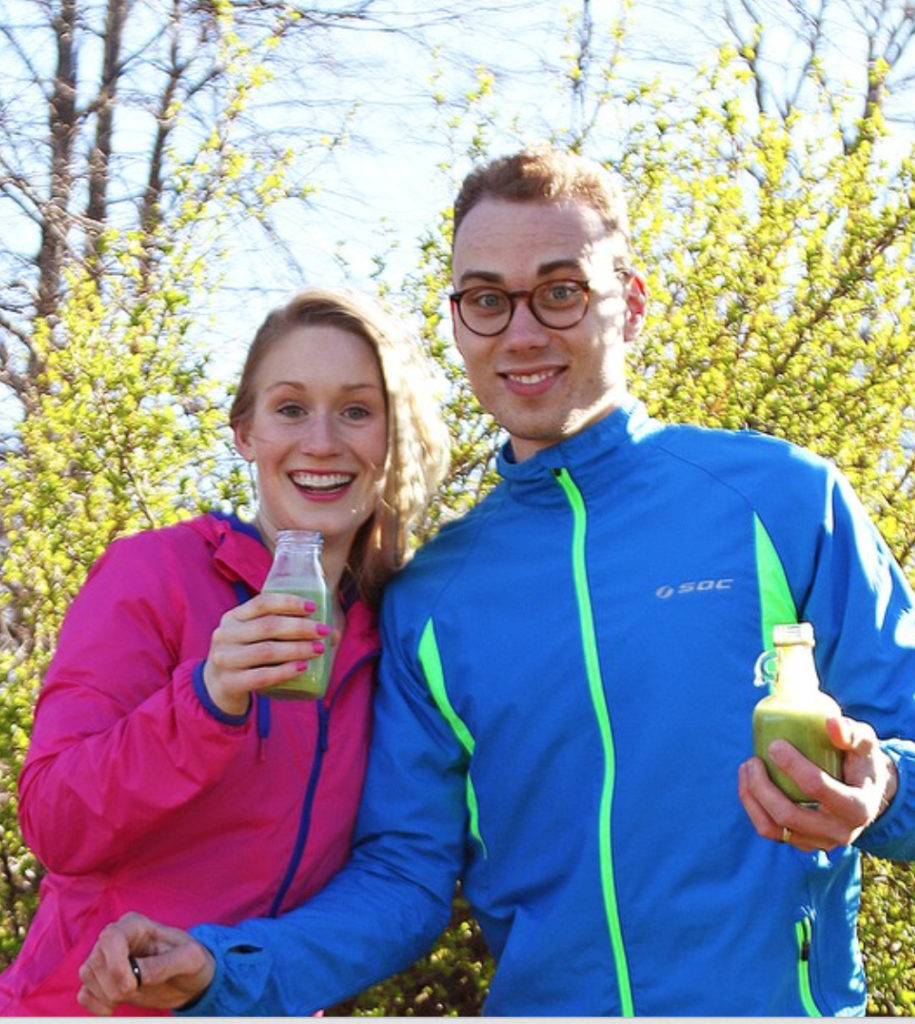 A lot of things is happening for me and Lisa now, we are involved in 2 new projects that we will be reveling soon. Maybe you can guess after seeing this happy spring picture from us!
Vegan Chocolate Cake
Ingredients
Pie crust:

1

cup

Almond flour

1

tablespoon

cup Coconut sugar

1/2

cup

Oatmeal

2

tablespoon

Cooking oil

2

tablespoons

Water/Almond milk 

Filling:

2

tablespoons

of Chopped Roasted Almonds

5

Dates

1

Banana

2

tablespoons

of Cacao Powder

1

teaspoon

of Salt 
Instructions
Put the oven on 392 Fahrenheit/200 Celsius. Start by making the filling. Mix Almond flour, coconut sugar, oatmeal, cooking oil and water into a nice dough. Take forth two small cake forms. Add the dough into them and bake for 20 minutes or until they have received a nice brown color.

Take forth a frying pan, roast 2 tablespoons of Almonds on high heat. When they have got a nice roasted color let the cool and then chop them into small pieces. In a bowl mix with a hand blender dates, bananas, cacao powder, salt and the chopped almond pieces. Add the batter into the cake forms and serve with raspberries. Enjoy!