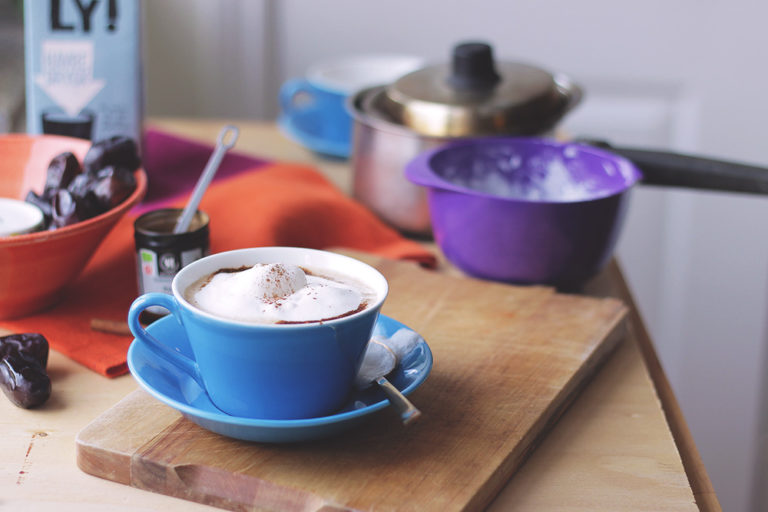 Seeing the words: Vegan Pumpkin Spice Latte you instantly think of those craving campaigns from Starbucks thats on offer this time of year. A beautiful cup in autumn colors and a fluffy cinnamon powdered creamy top.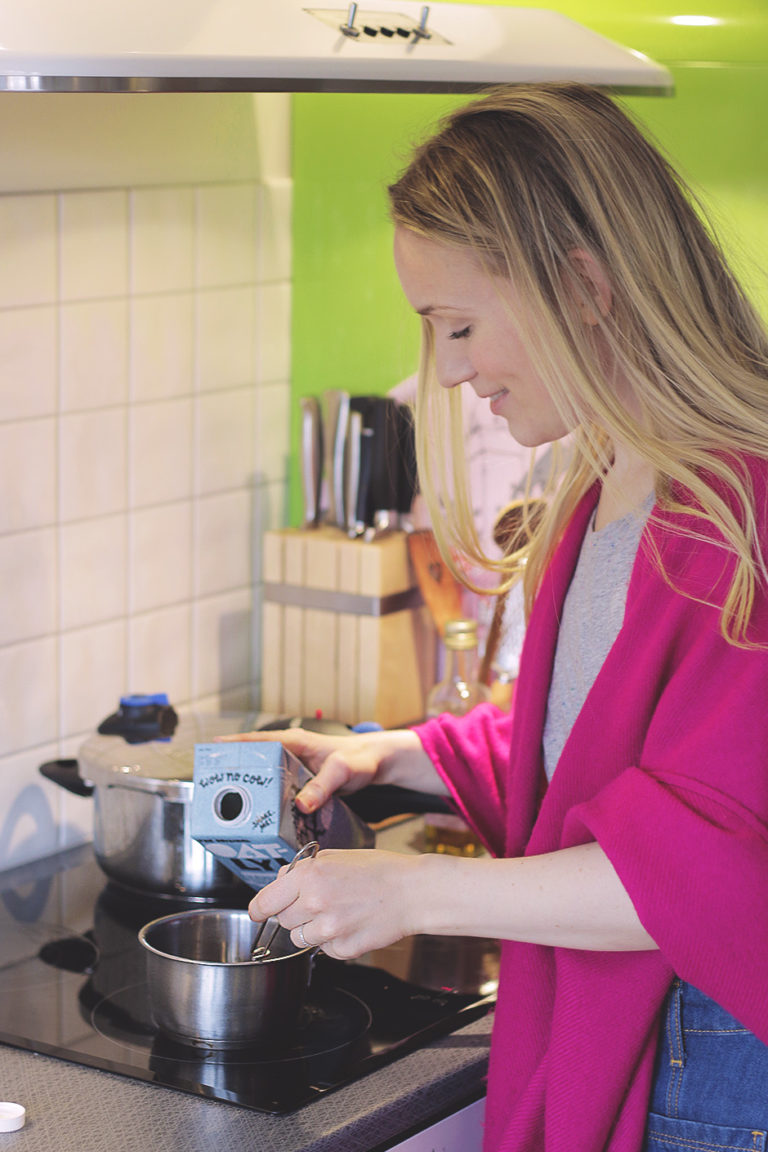 In the beginning I (Lisa) thought that it was pumpkin flavor on the latte but I later found out that it was not the case. In the United States they flavor their pumpkin recipes with a pumpkin spice mix. It usually consists of a large amount of cinnamon and smaller amounts of ginger, cloves and nutmeg (!).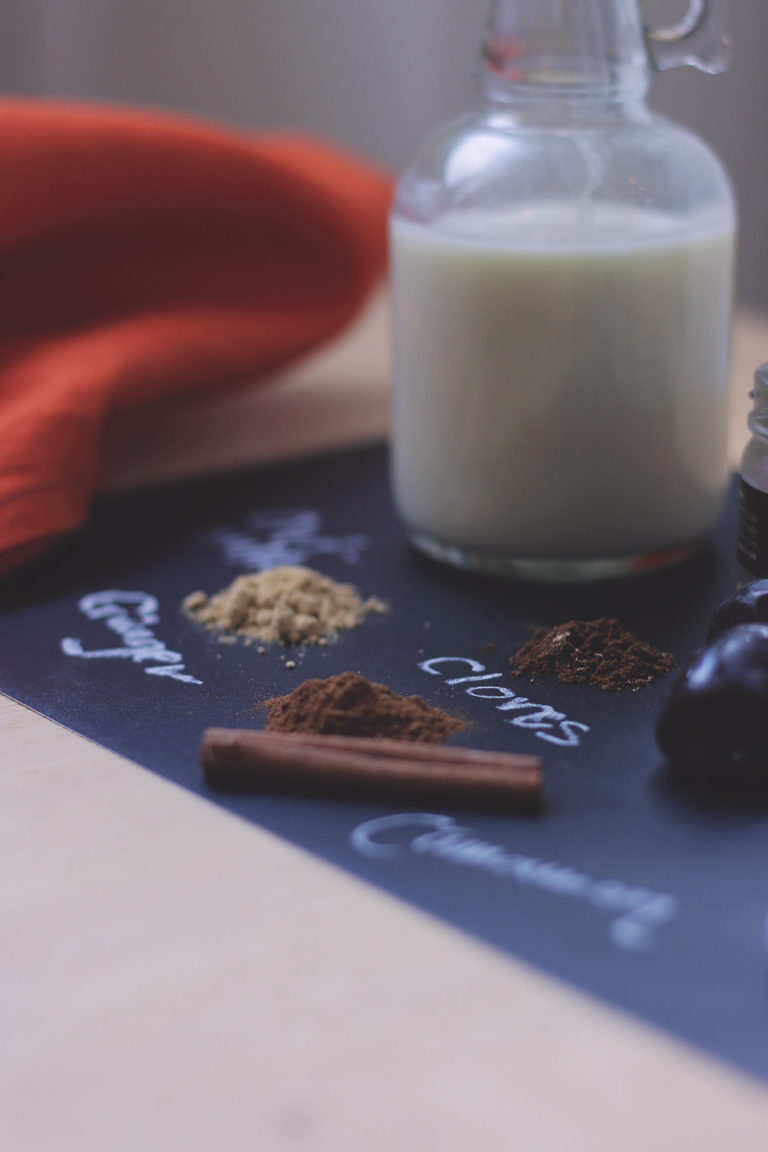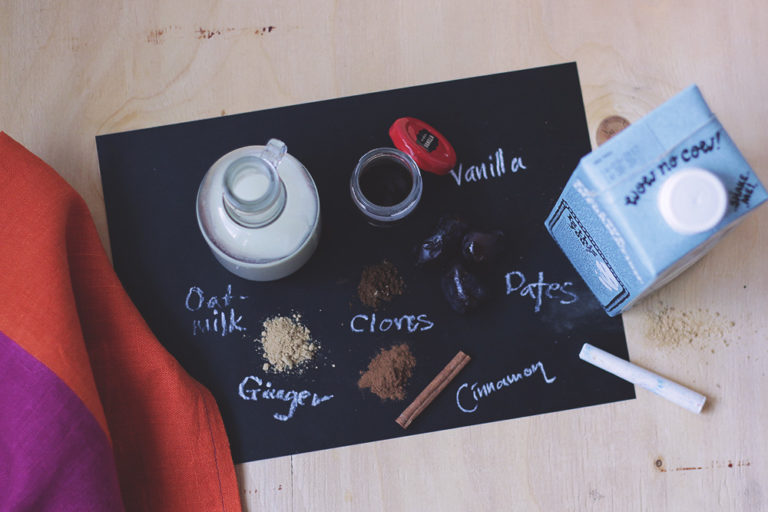 The smooth good taste, thats what we crave. So I tried myself to make my own version of the hot beverage that are both vegan, naturally sweeted with dates, and kind to the immune system.
Vegan Pumpkin Spice Latte
Ingredients
1

cup

of Oat milk

3

dates

3

pinches

cinnamon

2

pinches

of ginger

1

pinch

of cloves

1

tsp

vanilla

3

tsp

turmeric

optional, anti-inflammatory

0.5

tsp

black pepper

optional, anti-inflammatory

+ Whipped Soy cream
Instructions
Heat the milk in a saucepan and whisk the soy cream.

The deseed the dates and add them together with the spices with the milk in the saucepan. Mix with a hand blender.

Pour the mixture in a cup and top with whipped soy cream and cinnamon powder.