Meatballs have a special place on our Swedish buffet table. For Easter, Midsummer and Christmas, they are a must on the table. If you went and asked people about their favorites at the buffet, the meatballs will end up at the top of the list. Equally well-liked are the meatballs for everyday cooking. The siders determine whether it's an everyday dish or for a feast!
Now you might think: Why do they call the vegetarian balls for vegetarian meatballs? We will gladly answer that question! Although eating habits change rapidly according to current trends, it takes much longer for cultural traditions to change. At Easter, Midsummer and Christmas we want to call our meatballs for meatballs. Even though there is now no meat in them anymore.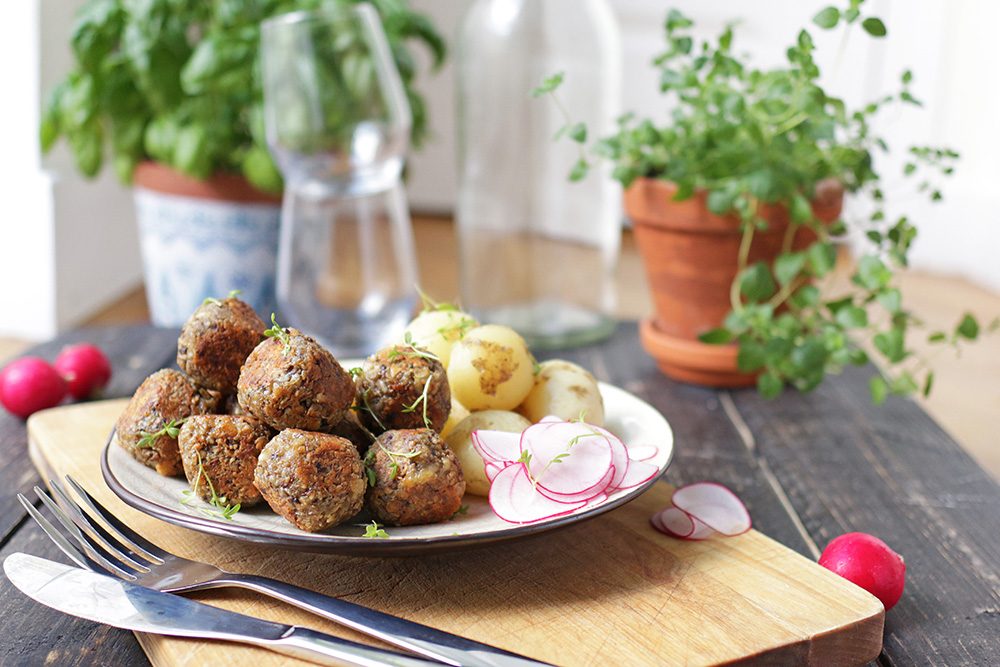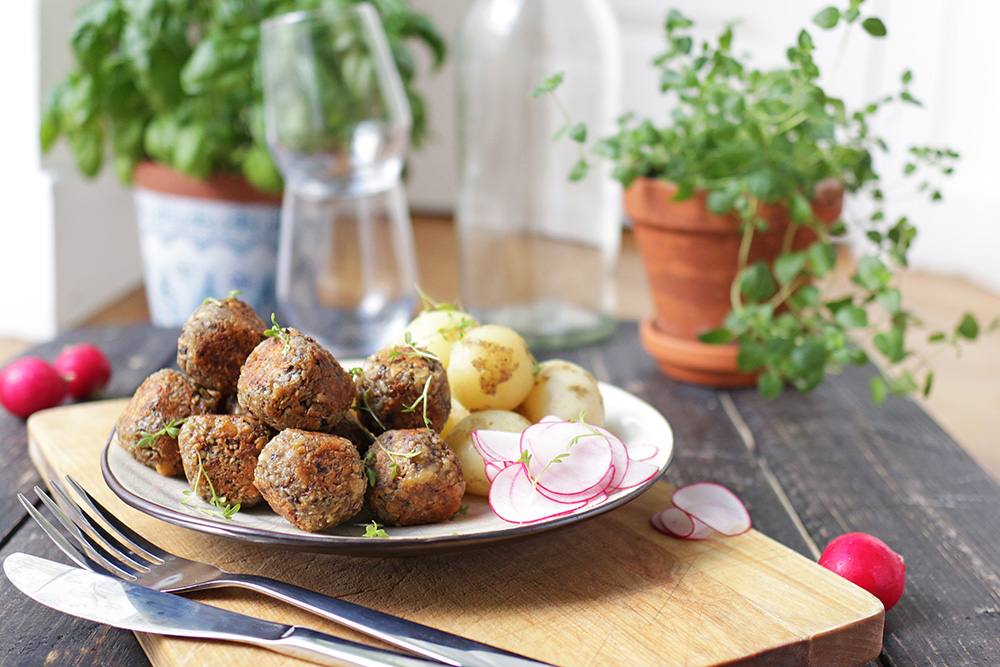 Our vegetable meatballs get their good and slightly flattering flavor of umami from roasted sunflowers, lightly baked cheese and Tahini! Tahini is a pasta made of sesame seeds that is super delicious in dressings and as flavoring in lots of dishes.
Enjoy!
Vegetarian Meatballs
Ingredients
1

cup

of Sunflower seeds

3/4

cup

of Oatmeal

1

cup

grated cheese

1

onions

2

Garlic

2

eggs

1

tablespoon

of Tahini

1

teaspoon

of soya

1

teaspoon

salt
Instructions
Roast the sunflowers and mix them with the oatmeal and cheese in a food processor or with a hand blender in a bowl. Grate the onion. In a small bowl, mix eggs with tahini and soya. Mix everything in the bowl and add salt. Roll to balls and fry on medium heat in rapeseed oil for about 5 minutes.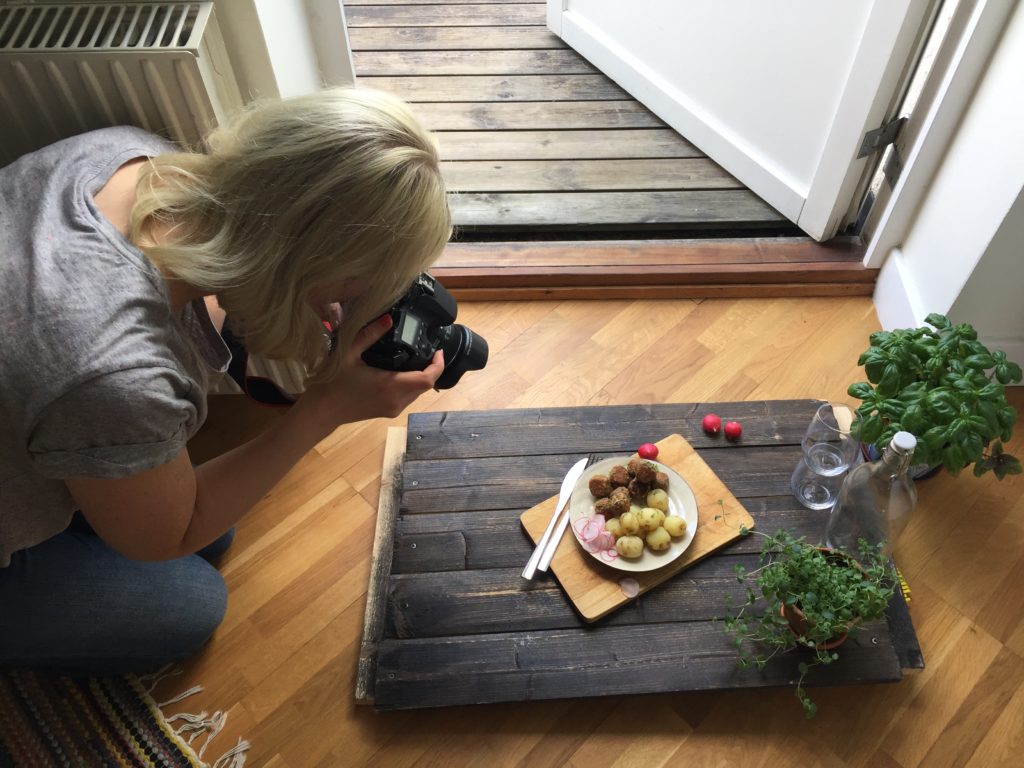 We where asked by Light to show how it looks when we take our food pictures (yes what looks like a rustic wooden table is nothing but a prop). We are camera nerds and are super excitied about the new compact camera from light.