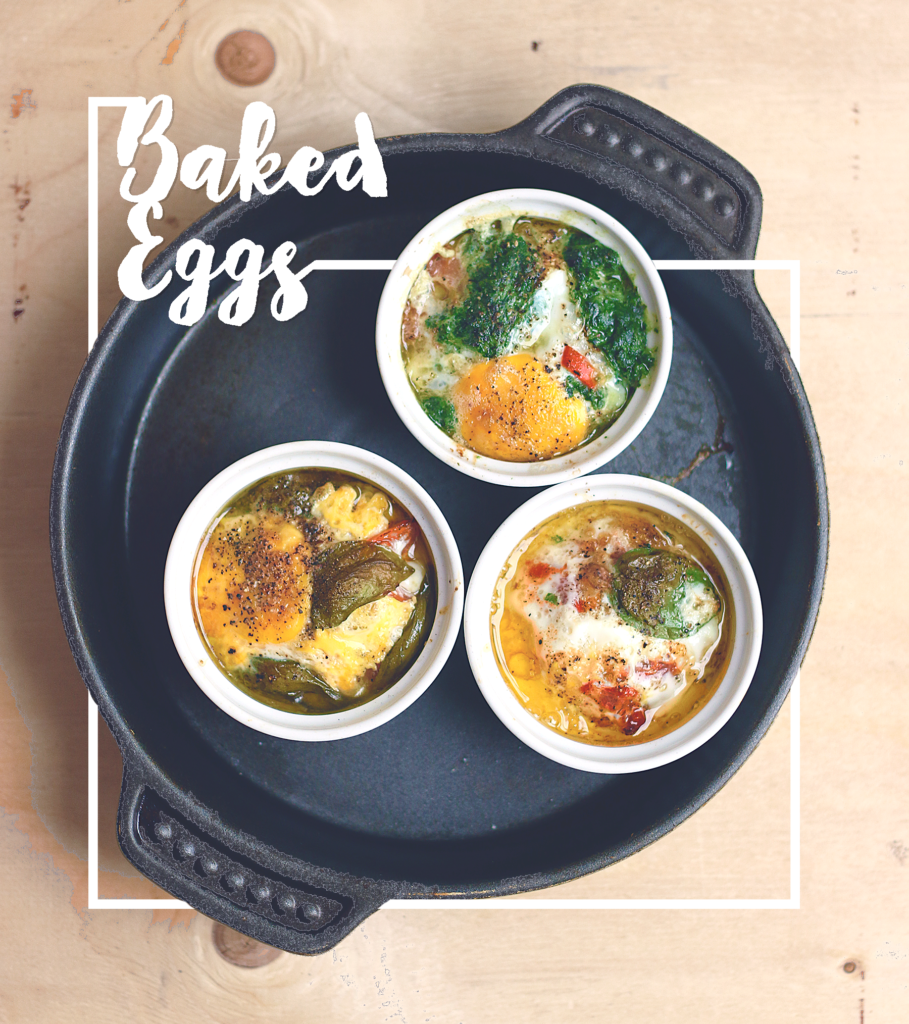 Baked Eggs Recipe
Are you tired of eating boiled eggs to breakfast every morning? Try this Baked Eggs Recipe for a change! For the weekends when we have more time we start the oven, look what we have for ingredients in the fridge and put it in a oven safe casserole wth a egg and some salt & pepper and magic happends! If you want that feeling of a hotel breakfast at home this is one of the recipes to try. Make sure that you don't overcook them it's easy with the high heat.
We have tried everything from mushrooms & onions to peppers. It's so delicious. But here we give you our best baked eggs recipe with spinach, sundried tomatoes and fresh basil. Try it and see if you become as hooked as we have been. We have tried this with conventional eggs but this recipe deserves organical free range eggs. It will taste way better we promise!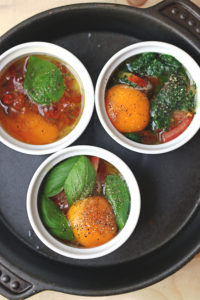 Baked Eggs Recipe with Spinach & Sundried Tomatoes
Ingredients
3

Organic free range eggs

100

grams

of spinach

fresh/frozen

1/2

jar of sundried tomatoes

200 grams

Basil

S & P
Instructions
Turn on the oven to 225 °C/440F.

Take 3 ovensafe ramekins. Cut the sundried tomates into small piecies. Evenly divid the spinach and sundried tomatoes in the ramekins. Crack the eggs into one ramekin each pour over the oil from the sundried tomato jar add fresh basil and season with salt and pepper.

Bake for 7-10 minutes until the eggwhite has coagulated, the egg yolk should still be creamy.