Chia pudding is a simple and yummy way to get your daily vitamins. It's easy to prepare the night before to eat for breakfast or if you want the express version you can mix chia seeds with water and let it expand for minimum 30 minutes, easy as 1 2 3. The vitamins is not only coming from the chia seeds but from coconut, blueberry and banana making this coconut chia pudding recipe an even more delicious and healthy snack, enjoy!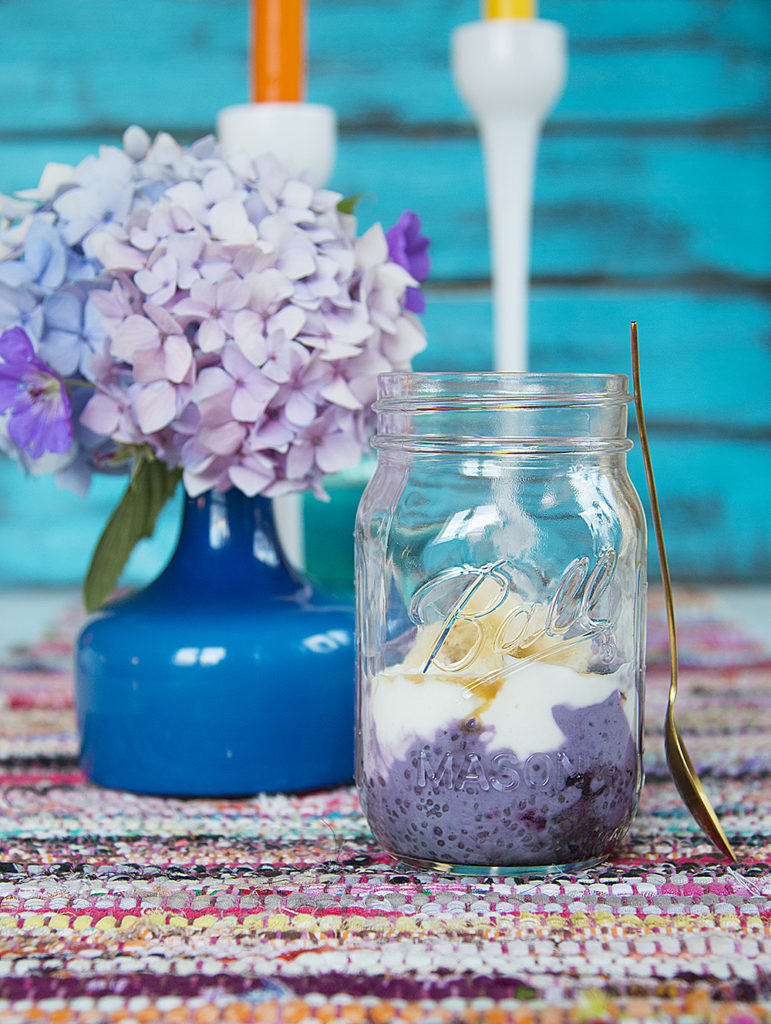 Blueberry Coconut Chia pudding recipe:
Coconut Chia pudding recipe
Ingredients
50

grams

of Blueberries

1/2

cup

of Coconut milk

1.5

tablespoons

of Chia seed

1

tsp

Vanilla powder

Topping:

Plant yoghurt

Maple syrup

Banana
Instructions
Mix blueberries, coconut milk, chia seed and vanilla powder with a fork in a glass jar. Put it in the fridge for at least 1 hour or during the night. Top with plant based yoghurt, maple syrup and banana slices.
See also our other recipe on the chia seed pudding.
Hitta receptet på svenska här: https://vegetariskmatrecept.se/chiapudding/