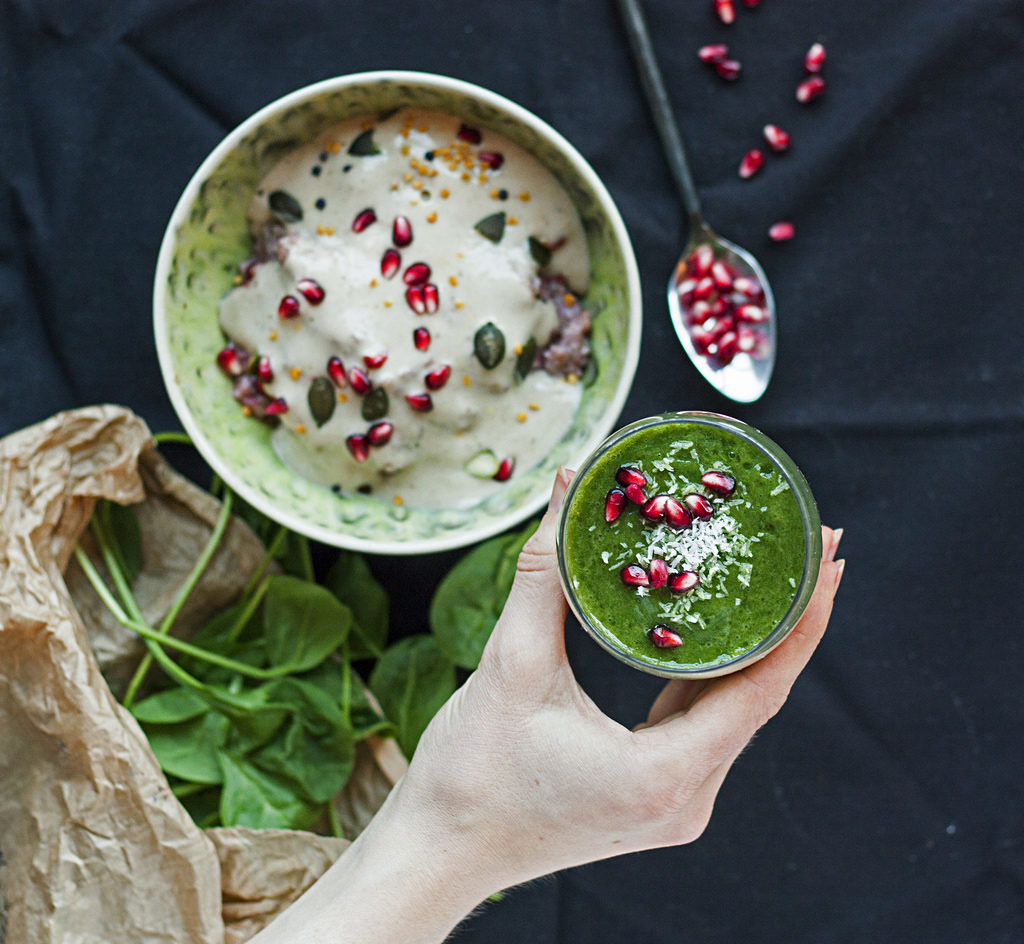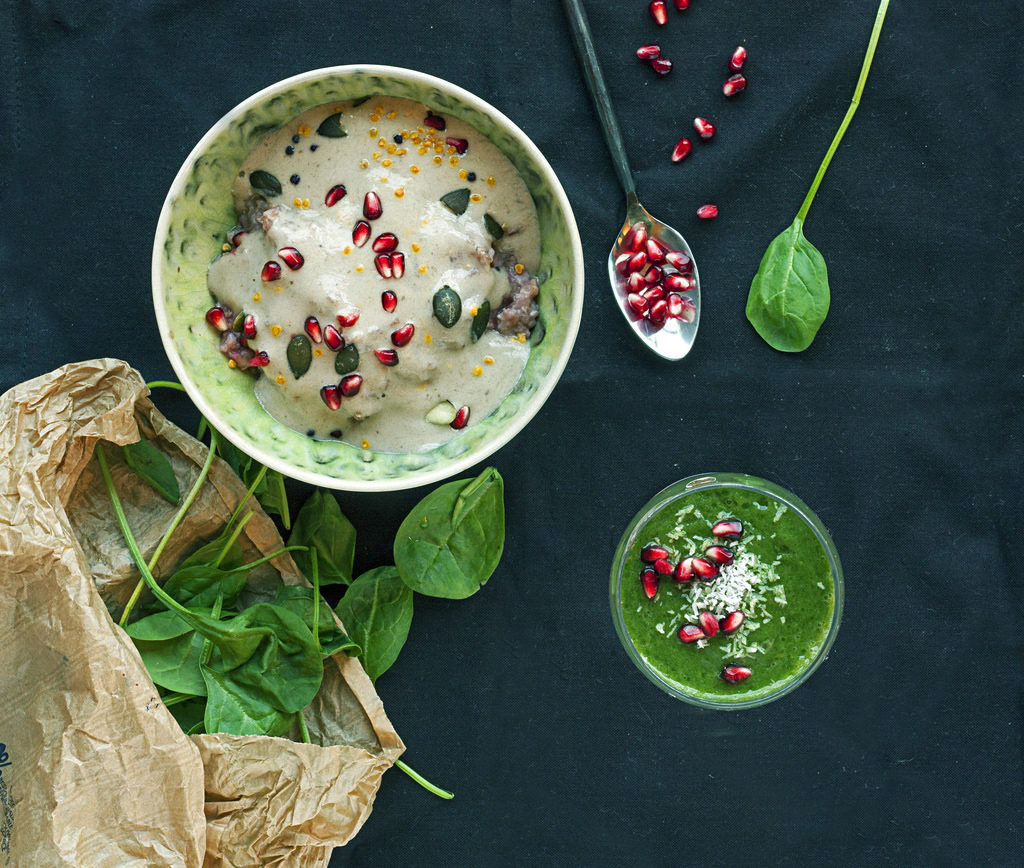 In Sweden the first snow has fallen and outside of our window in Paris it is wet and grey.
This kind of weather is not the most fun and can be quite depressing. When the weather is not optimal we usually eat a healthy breakfast. This colorful healthy breakfast will give you the energy you need to stay on top no matter what weather outside your window!
If you want ideas on how to combine your own Healthy Breakfast check out our previous blog post: 5 rules to combine your Healthy breakfasts
We got inspiration for this post from the blogger hurbrasomhelst, it is an inspiring blog about food that is free from gluten, sugar and milk. 
Green Smoothie made of Spinach, Avocado, & Banana with Raspberry Rye Porridge with mixed banana topping
Ingredients
Green Smoothie:  
A handful Spinach

1/2

Avocado

1

Banana
Rye Porridge:
1

cup

Ryeflakes

2

cups

Water

1/2

Raspberries

1

tbls

Salt
Topping:
Pomegranate seeds

Coconut flakes

Pumpkin seeds

Bee pollen
Instructions
To make Banana ice cream take 1 banana, peel it and mosh it. Put it in the freezer for a few hours, preferably during the night.

Mix the rye flakes with water, raspberries and salt in an saucepan. Cook it on low heat for a few minutes until you have a nice creamy texture.

Mix the spinach, avocado and a new fresh banana it

Take out the banana from the freezer and mix so that is get a nice banana cream.

Pour the banana cream onto the porridge.

Top of the smoothie and porridge with pomegranate, pumpkin, coconut and bee pollen.