Sour Cream and Onion Dip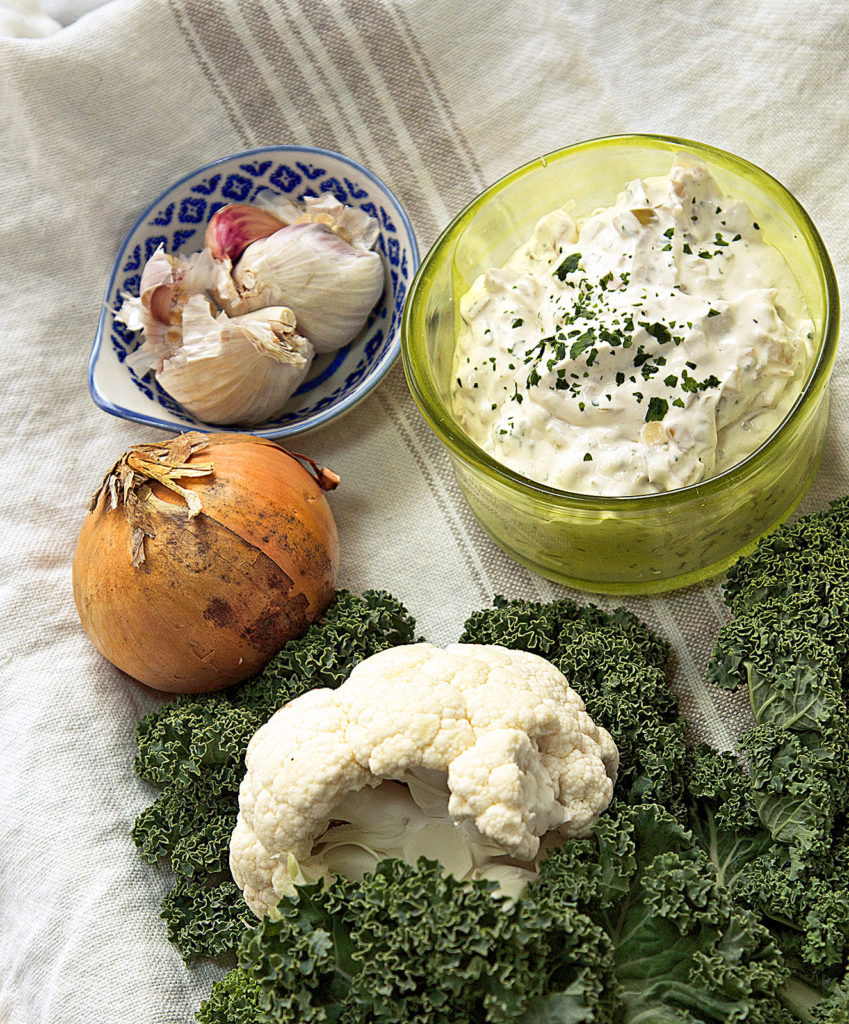 We have found the best way of snacking on more vegetables! Home-made Sour cream and onion dip!
Instead of serving it with potato chips, try raw cauliflower, carrots, cucumber, broccoli, peppers. The key is to choose a vegetable that is quite firm and doesn't have to much water in it. Aubergines and zucchini is something we really want to try. Green kale chips would also be delicious with this dip, but make an easy flavoring olive oil and salt would be best. You can find recipe for it here: Green kale chips
Sour cream and onion dip
Ingredients
Flavouring
1 finely chopped onion
2 finely chopped garlic cloves
1 teaspoon of cooking oil
1 pinch of salt
1 pinch of cane sugar (a little pinch)
Base
1 cup of Cream fraiche/sour cream
Instructions
1. Finely chop the onion and the garlic.
2. Ad some cooking oil in a frying pan and add the onion, garlic, salt and sugar. Fry on low heat for a few minutes or until the onion is nice and transparent.
3. Let the frying pan cool and then ad the flavoring to the cream fraiche/sour cream.
4. Serve with raw vegetables (cauliflower, carrots, cucumber)