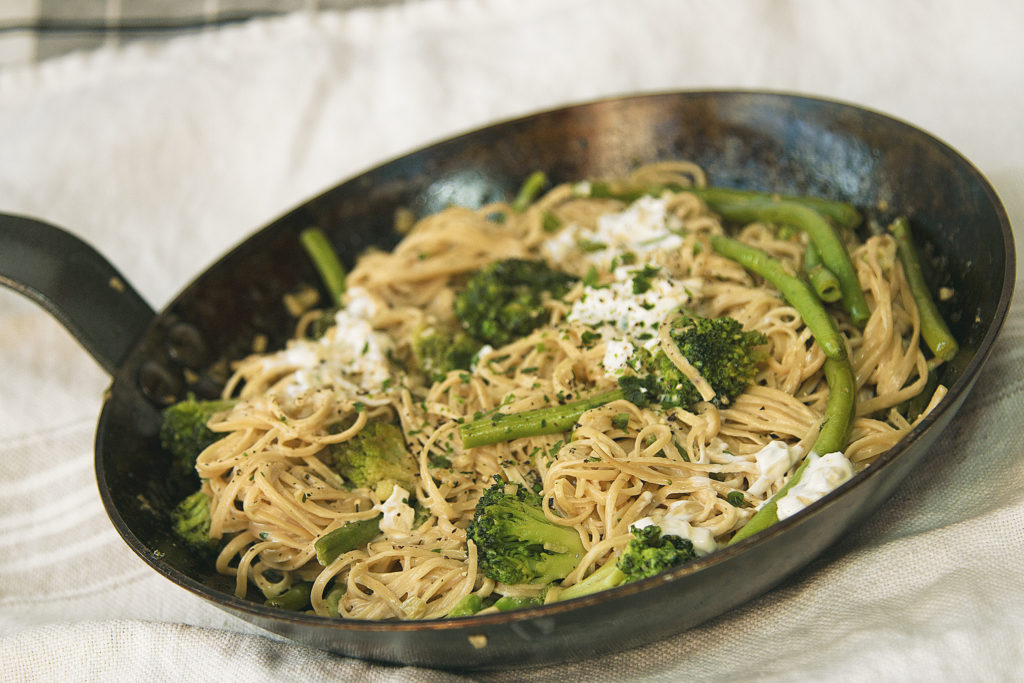 We found something we really like when we shopped at our local store the other day. They have started selling soy bean pasta! It's great if you like us love pasta but want to be nicer to you stomach. It's also packed with proteins, a great innovation if you ask us. Here we made a recipe that's totally gluten free, instead of diary products we used oat cream, also a new food innovation to make this recipe environmental friendly while we are at it.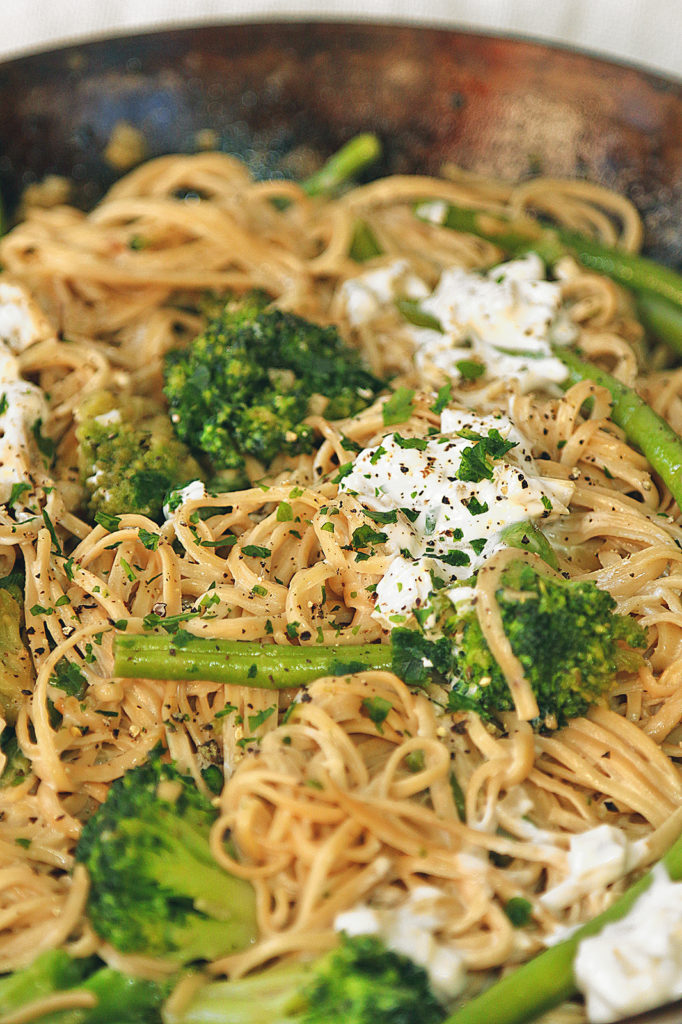 Bean Pasta – Vegan Pasta made of Soya beans
Ingredients
2

tablespoons

of olive oil

5

finely chopped garlic cloves

1/2

teaspoon

of chili

french or chili flakes

50

grams

of broccoli

50

grams

of haricot vert

50

grams

of sugar peas

50

grams

of broccoli romanesco

a mix between cauliflower and broccoli

1

cup

of Oat cream

Any plant cream would do the trick

200

grams

of Soy bean pasta
Instructions
1. First start by turning on the water boiler.

2. Finely chop the garlic cloves, ad to a large frying pan. Fry on medium heat in olive oil with the chili. Let it fry for a few minutes, but it's important that it doesn't get burned (then you get a bitter flavor).

3. Cook the soy beans in a saucepan.

4. When the garlic is done ad the vegetables and let it cook until the soy beans are done.

5. Rinse the soy beans. Ad the oat cream to the frying pan, taste and see if it need more salt.

6. Pour the vegetable mixture over the pasta and serve!