Vegan Banana Bread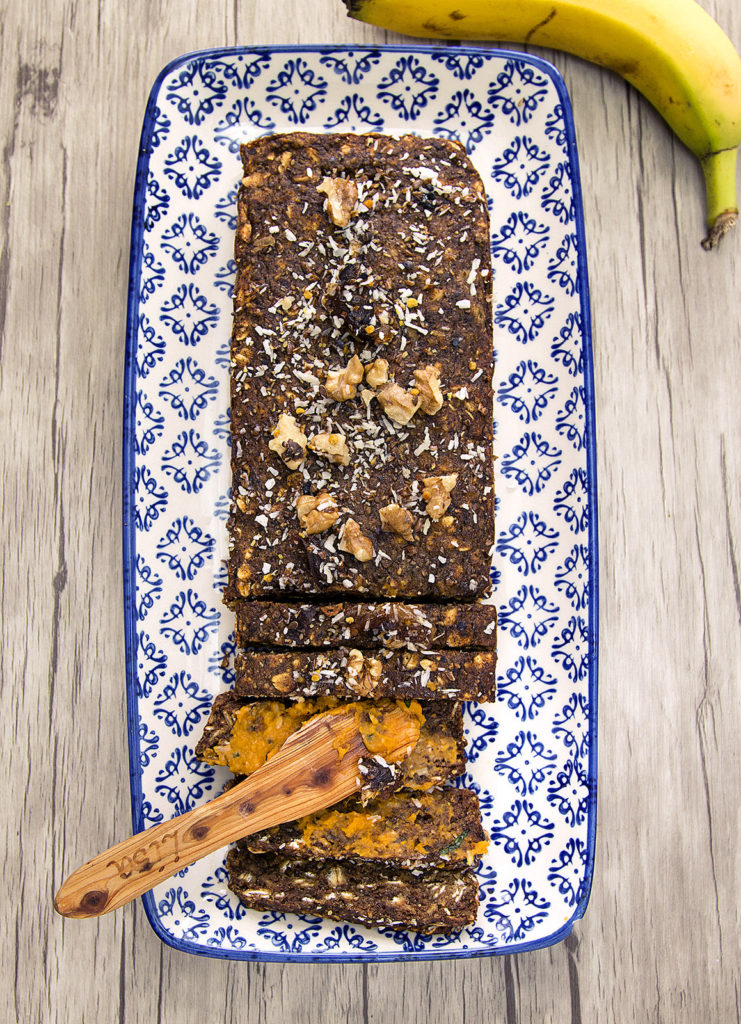 Wow it's the 23 of February, a sweet and yellow day! Because it's the National Banana Bread day! So make use of those "old" ripe bananas you have left or buy some from the supermarket, a great way to avoid discarding food. This bread is quick (baked with baking powder), sweet (without added sugar) and easy to make healthy (ad other flours than wheat). Today you can bake your own Vegan Banana Bread filled with lot's of healthy stuff. To make it vegan we created a vegan egg made of chia mixed with water to get a nice texture.
Healthy Vegan Banana Bread
Ingredients
Vegan egg

3

teaspoons

of chia seeds

6

tablespoons

of water

Dough

2

ripe Bananas

6

Dates

1/2

cup

Mixed oats

1

teaspoon

Baking powder

1/4

cup

Plant cream

oat, soy, almond cream

1/4

cup

Almond flour

1/4

cup

Buckwheat

Sprinkle with walnuts

oats and bee pollen.
Instructions
Start by making the vegan egg in a jar with a lid so you can give it a nice shake. This will reduce the waiting time for the seeds to expand to only a few minutes.

Take a large bowl and mix the bananas and dates. Add the oats, baking powder, plant cream, almond flour, buckwheat. Add the vegan egg if the chia seeds have turned into a gel otherwise wait for a few more minutes.

Put the oven on 175ºC/347.00ºF. Give the dough a nice stir and add into a bread pan coated with a baking sheet. Bake the banan bread for 15-20 minutes. Serve with a nice nut butter.